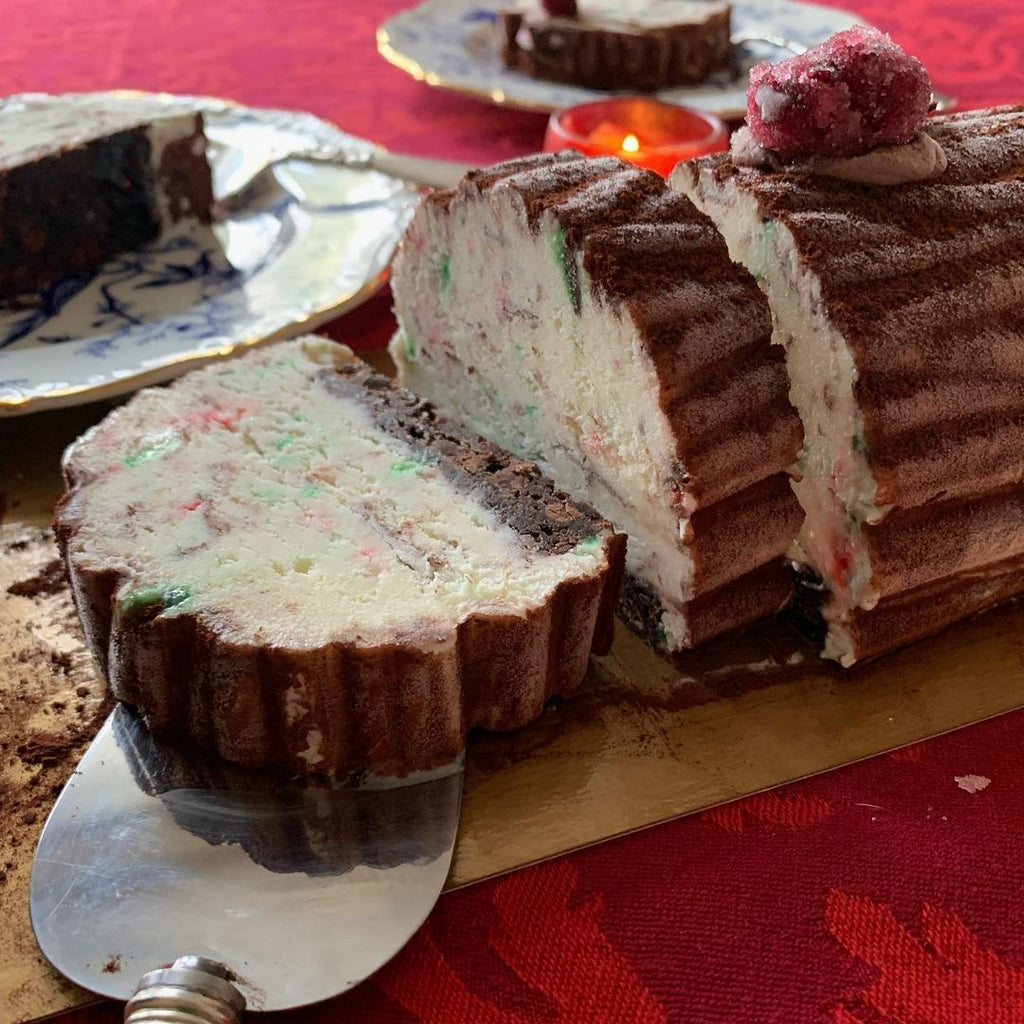 Woodland Wonderland Yule Logs!
Make Yule your jewel with one of these crowd-pleasing holiday desserts!
Offered in five Yule-icious dairy and vegan flavours, choose from:
Peppermint Crackle (GF) - In dairy and vegan flavours, this log has the gentle crunch of crushed candy cane and shards of crackly chocolate in a mint ice cream base!

Brandy & Egg Nog (GF/SF) - one slice just won't be enough with this Yule-tastic combination of two-holiday classics!
Rum & Raisin (GF/SF) - appearing for the first time ever in the world of Yule, it's our classic Rum & Raisin, with raisins soaked as they are in Appleton Rum, and then dressed up in its Yule best!
Cranberry and Orange Sorbet (V/GF/SF) - fresh cranberries and freshly-squeezed orange juice combined just for Yule into a light and refreshingly fantastic sorbet!
Kids Holiday Funfetti (GF/SF) - for the kids table (or not!) This fun version of the classic yule log takes our classic vanilla recipe, blends it with red and green sprinkles, covered with whipped cream, resprinkled with and then turned into a woodland wonderland with merengue mushrooms and sugared cranberries and mint leaves. This kids holiday funfetti makes the kids table feel just a little more grown up!

Pick it up at 102 Fairmont, or get it delivered to your home or to a friend anywhere in Ottawa!
While supplies last! :)
(serves 8 generously)

---