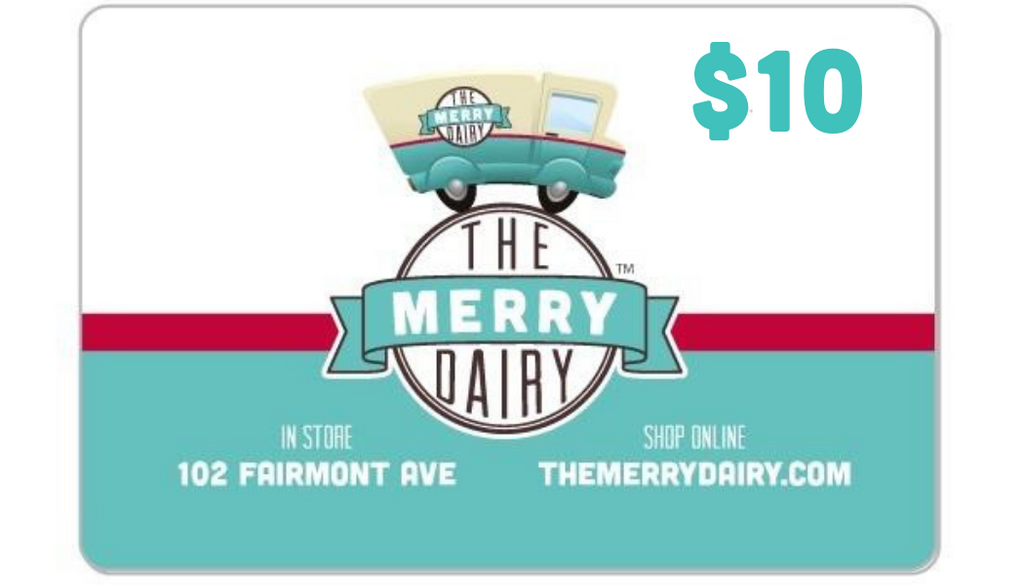 Physical Gift Cards
A card you can hold in your hand. Imagine that. Then imagine all the lovely treats that card can provide And now made with durable biodegradable paper instead of plastic. :)
Choose this option if you would like to either pick up or have a physical gift card. delivered anywhere in Ottawa (minimum $40 card for delivery). 

This means that you will receive a receipt for your order, but will need to either pick up or provide a delivery address for your card on the date of your choosing.
Want to complete the package? Add a greeting "Card by Francie - Creatures of Habit-at", and add a custom message to the card!
The card never expires and can be used online, at the takeaway window, or at a Merry Dairy truck!
If you would prefer an e-card, delivered to you instantly by email please click here.
Or maybe you want to fancy it up a bi with a Gift Card Pint!
---