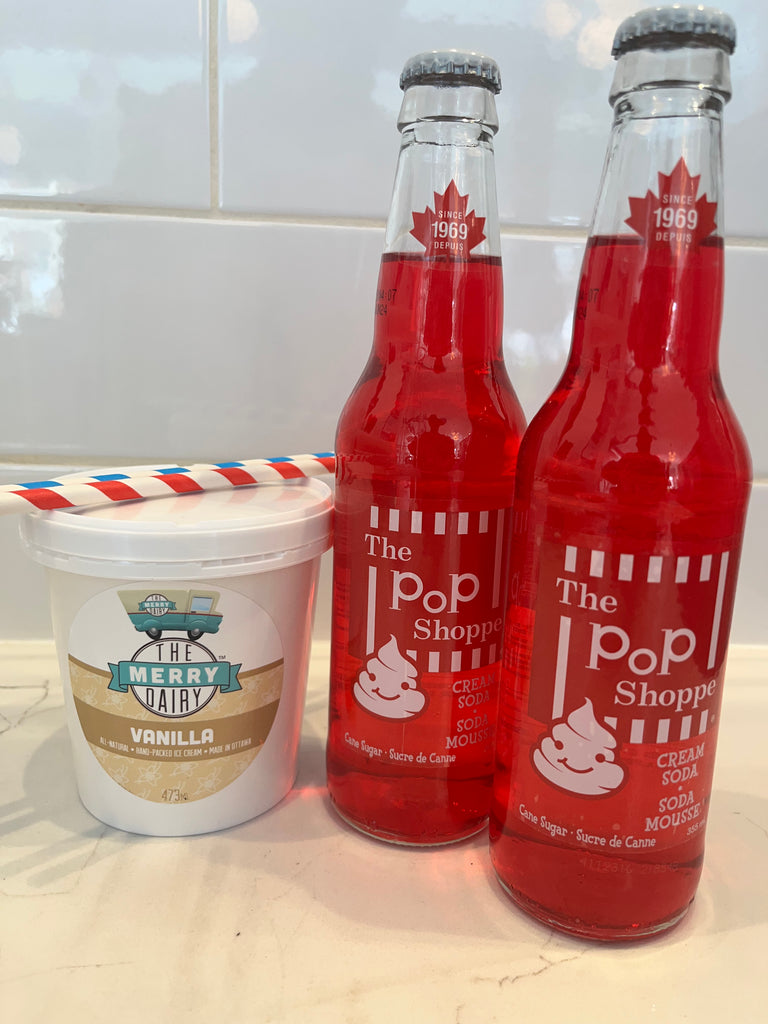 Merry Dairy Float Kit
Make a Merry Dairy Float at home!
Ice Cream Float Kits come with one pint of Vanilla ice cream and two cans of Kichesippi or Pop Shoppe soda! And straws!
How to make a float:
Pour the soda pop into a tall glass, then slowly add in a scoop of vanilla ice cream, have a  napkin ready as it may bubble over! Serve with a straw and enjoy!
---