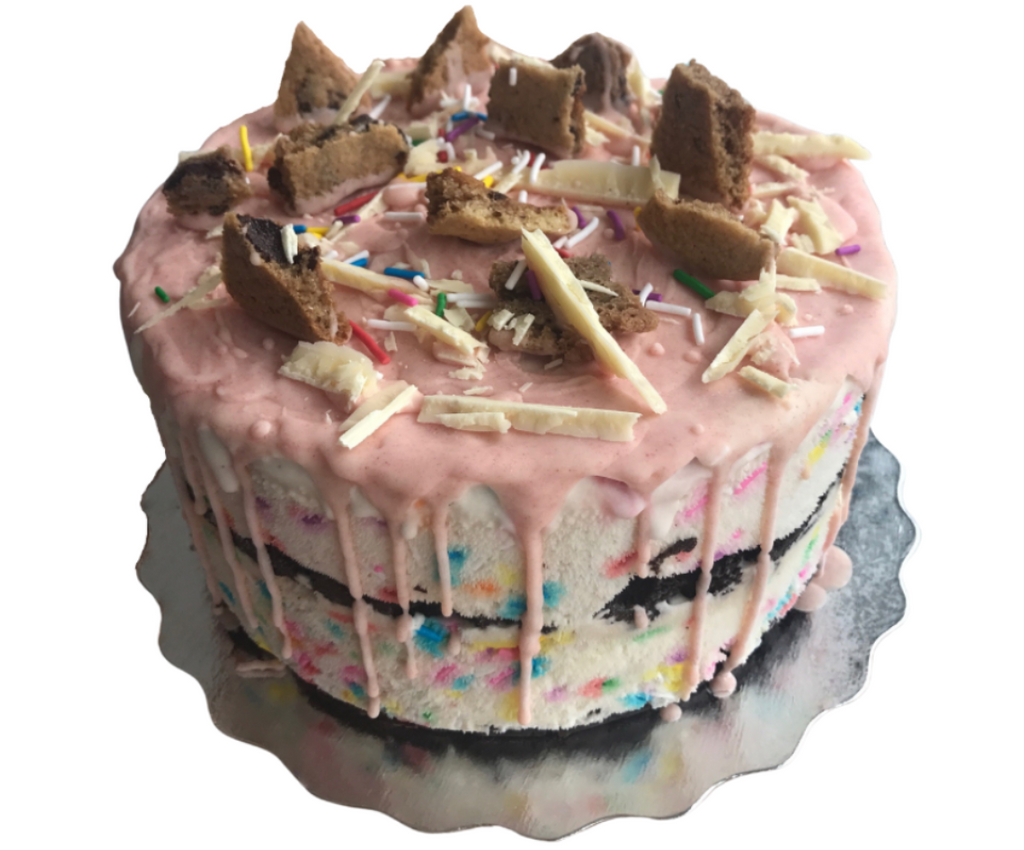 Build your own custom cake
Looking to make your cake and eat it too?
Look no further!
Make your cake with one or two flavours based on the flavours the merry dairy currently has in stock! Layer your cake! Add as many toppings as you like!
All we need is four days to make your cake! 
Need a cake sooner? Then check out our in-stock selection of hand-made cakes! Available any time!
Need candles? Check out the options below!
Would you like to add a card to your order? We can handwrite your message on any of these cards made by local artists! Just leave the message in the notes section of your order!
Notes:
All cakes are made with a complimentary chocolate drip. This option can be removed below, or replaced with a different flavour drip.
Flavours listed below are based on available flavours. However, it may happen that the flavour(s) you choose may not be available. Should that be the case, we will contact you to discuss order options :)

Gluten-free: Cakes come with a crushed oreo base. Your cake can be made gluten-free by checking the gluten-free box which means your cake will be made without a base. Flavours, layers & toppings that are gluten-free are labelled GF.
We offer free delivery anywhere in Ottawa Wed-Sat 3-7pm. Custom cakes require four days notice. Pickup/delivery dates can be selected at checkout
---