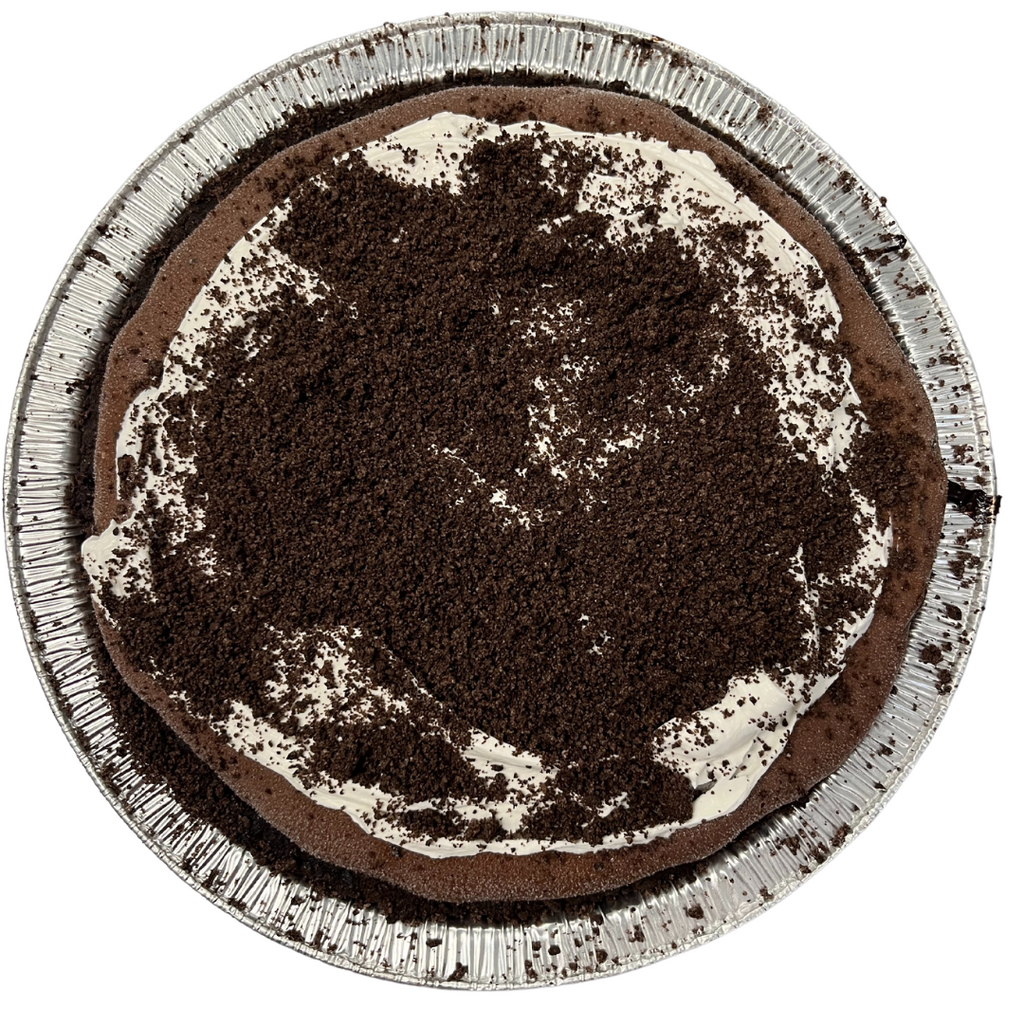 Mud or Hot Cocoa Pies
Mud in Ottawa? Surely there's a season for that .. But when does that season start? Some say after "second" winter. Others insist after "third" winter. Whatever and whenever your winter ends, be ready for mud season with a mud pie.
What makes mud? It's a layer of Oreo cookie, then a layer of fudge, then a layer of chocolate ice cream, then some marshmallow merenque, just to remind you of winter, and topped off with cookie crumb "dirt".
And vegan mud? It's Oreos, fudge, vegan chocolate, then a layer of coconut cream whip, and then vegan cookie crumb dirt!
There's only a few of these pies, because soon, the mud and the snow will be gone!
Or feeling like a mug instead of mud? Then try a hot cocoa pie! Made from awesome hot cocoa ice cream, this pie might just make you wish winter lasted longer!
---